L&J Tool and Engineering Works are residents of our own 13000sq meter purpose-built factory and employ over 300 staff
About L&J Tool and Engineering
L&J Tool and Engineering Works (PTY) Ltd was founded in 1979. From inception, the company has grown steadily, and today we are residents of our own 13 000sq. meter purpose-built factory.
L&J Engineering employ over 300 staff. We are fully committed to corporate social development and the personal development of our members.
As a Tier 1 auto parts supplier to the automotive industry, our business processes are aligned to the stringent requirements of our customers. Our strong, professional management and team ensure that we meet our customers' requirements from initial enquiry through to product realization.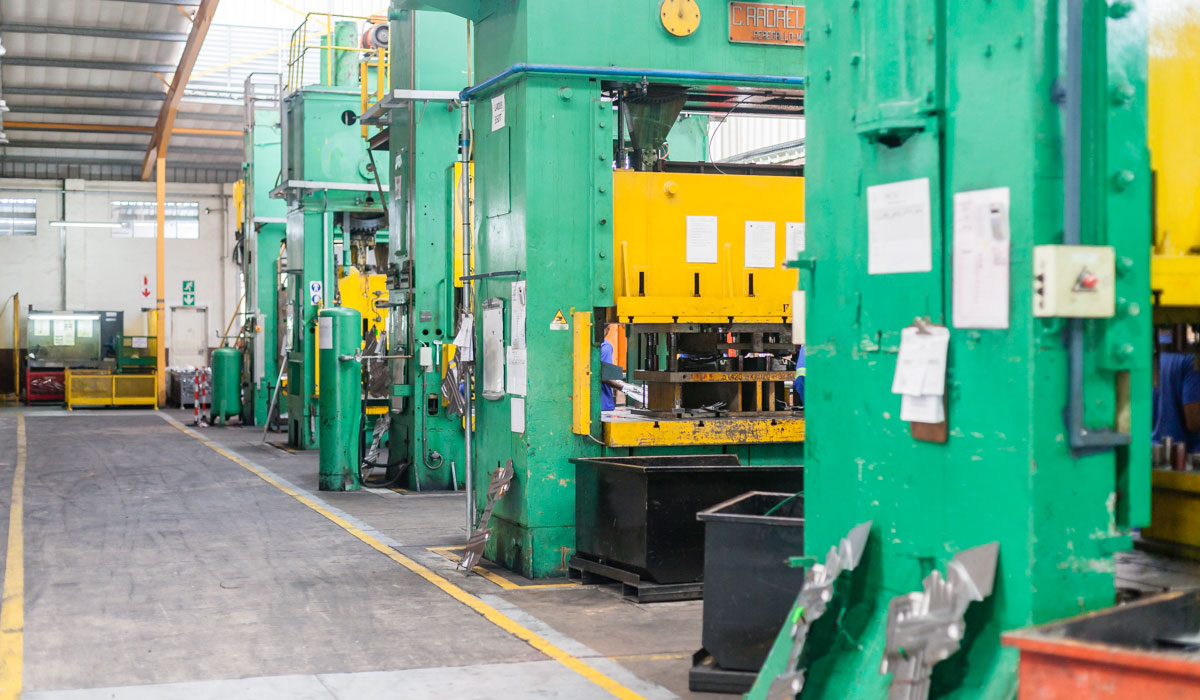 Our core business is:
Manufacture of metal pressed components.
Robotic, Spot and Projection welded assemblies.
ED – Coated parts to international quality and environmental standards.
Safety critical welding.
The company goal is to become a player in the global Auto Components Supply chain. All processes, improvements and training are aligned to achieve
L&J Tool and Engineering Works is a Tier 1 Auto Parts Supplier to the Automotive Industry
Tier 1 Auto Parts Supplier to the Automotive Industry